Carolyn McGee
Carolyn has a deep love of pets and an innate connection with them.   She has a gift for connecting with animals.  They respond to her almost immediately.
Carolyn spent years in high tech manufacturing yet she knew that it wasn't her true calling.  She discovered her passion was in caring for the pets of people who needed to be temporarily away from them.
Carolyn graduated from the MA state sponsored Entrepreneur Training Program and started the Ashland Pet Concierge to provide in home pet sitting and peace of mind to people when they could not take their beloved pets with them.
Carolyn enjoys helping to deepen the bond that exists between pets and their people. She is a Reiki Master who specializes in pets and the people that love them. Click here learn more about Reiki
All Ashland Pet Concierge pet caretakers consider ourselves Animal Guardian Angels. We are there to provide loving, professional care and provide safety and security to your beloved pets.
All are Pet CPR & First Aid Certified.
Dog Walkers and Pet Sitters
Alexandra Tranghese
Hi there! My name is Alexandra and I've been an animal lover for as long as I can remember. I currently share a loving home with my dog, rat and four guinea pigs. I was trained in almost all positions at Petsmart and gained tons of knowledge over my five years there. I love being outdoors and am an avid hiker. I will always love your pets like they're my own and promise that they are in great hands!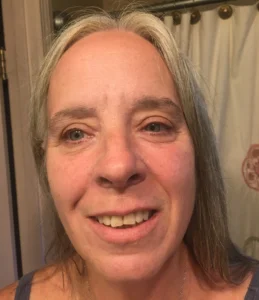 Hope Johnson
My name is Hope Johnson. I live in Holliston MA. I have two cats named Madeline and Louie. I also live with two dogs, so as you can see I love animals. I have a Bachelor's Degree and worked as a case manager for the homeless. I was looking for a change as there were changes in my life so now I am taking care of animals.
Kristin Esenther
Kristin loves to connect with animals of all kinds and enjoys spending time with them. Her family has owned parakeets, a parrot, sheep and chickens. Kristin is detailed, kind and gifted with animal photography.
Maggie Goeller
Hi my name is Maggie I grew up with dogs and cats, I am an animal lover. I live with two parrots a African Gray and a parrot. They are a lot of fun. I also have two young bearded dragons ,four tropical fish aquariums. When I am not walking dogs or pet sitting you can find me riding my bicycle or in the winter on the slope with my snowboard. I love the outdoors. I also enj
Michelle Matthews
Hello my is Michelle. I grew up in Natick and have lived in Ashland since 1988. I am a mom of 2 adult kids and I continue to be a mom to my 2 dogs Owen and Dixie. I believe animals teach us humans unconditional love and to be kind and compassionate. I have always been drawn to animals and their secret language!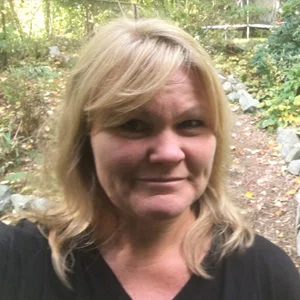 Teri Blossom
My name is Teri and I've been a stay at home Mom for the past 16 years.  Besides raising two busy boys, my husband and I have also loved and cared for 6 dogs and 5 cats.  Currently we have a 3 year old St. Bernewfie and two very large cats.  My past work experience and all of my education has been geared toward care taking – that plus my passion for pets makes this work perfect for me.  Your furry kids are in very good hands!
Thank you for entrusting Ashland Pet Concierge Dog Walkers and Pet Sitters!